Candera GmbH in Linz, Austria and Candera America Inc. are part of KAGA FEI Co., Ltd. , situated in Tokyo / Japan.Candera will be presenting a new demo as a Connections Program Partner with MathWorks at MATLAB EXPO 2022 Japan. The event will be held at the Grand Nikko Tokyo Daiba Hotel on May 25th, 2022, and there will also be an online exposition.
MATLAB EXPO 2022 Japan (Japanese only):
https://www.matlabexpo.com/jp/2022.html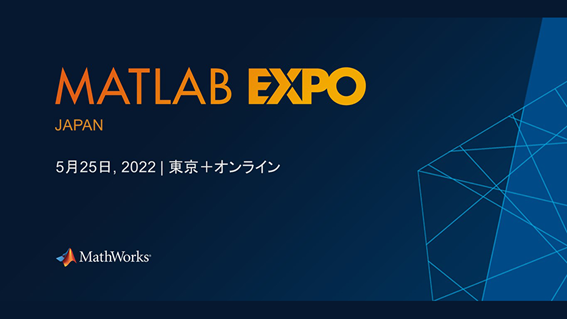 MATLAB EXPO 2022 Japan is a conference which showcases the latest revolutionary technology. The conference will feature use cases of Simulink®, a numerical analysis software developed by MathWorks, as well as lectures and presentations conducted by MathWorks employees.
Candera offers support for Simulink users in the form of its scalable and hardware-independent HMI design tool, CGI Studio. Using the CGI Studio MATLAB Connector, HMI applications made with CGI Studio can be integrated into MathWorks' Simulink environment.
At Candera's booth at MATLAB EXPO 2022 Japan, we will be showing a new demo: "Optimization of HMI Development with CGI Studio and Simulink". Using CGI Studio, users can easily define inputs and outputs to and from Simulink. In doing so, necessary artifacts will be automatically generated, and with that, the HMI created in CGI Studio can be easily connected to Simulink and Stateflow®. After that, by using Simulink Test™ and Image Processing Toolbox™, one can automate the baseline verification of the HMI screen transition logic.  One can also easily check the implementation and verification status of each requirement with the use of Requirements Toolbox™.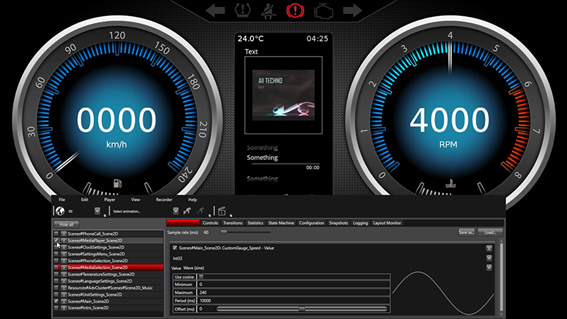 Event details:
Time: May 25th 2022, 10:00 – 17:00
Place: GRAND NIKKO TOKYO DAIBA, 2-6-1 Daiba, Minato-ku, Tokyo 135-8701
Closest Station: Daiba station (direct access)
With over 20 years of experience in embedded software development, Candera offers a customizable product for our broad customer base. We work closely together with our customers and industry partners to provide solutions for both current and future HMI needs.
Request a trial version of CGI Studio:
https://cgistudio.at/hmi-design/
About MathWorks
MathWorks is a leading company in the field of numerical analysis software for engineers and researchers. The software developed by MathWorks, including MATLAB® and Simulink, is used for analysis and design in the automotive industry and other development fields.
For more information, click the link below:
About Candera
Candera is a leading HMI tool provider and development partner for worldwide automotive and industrial customers. Candera supports its customers with the CGI Studio tool environment, as well as provision of software services mainly in the areas of HMI development and embedded software. Candera GmbH in Linz, Austria and Candera Japan, Inc. in Shinjuku-ku, Tokyo, Japan are both part of the ArtSpark Group situated in Shinjuku-ku, Tokyo, Japan.
Corporate site: https://cgistudio.at/
Facebook: https://www.facebook.com/canderacgistudio/
YouTube: https://www.youtube.com/channel/UCZyzdK8yFY52Ot-SvaGkM_A
Twitter: https://twitter.com/CanderaGmbh
LinkedIn: https://www.linkedin.com/company/candera-cgistudio/
Candera exhibition of HMI creation tool CGI Studio at MATLAB EXPO 2022 Japan
ultima modifica:
2022-05-13T12:17:18+02:00
da