Powerful software & toolkits – for your embedded HMI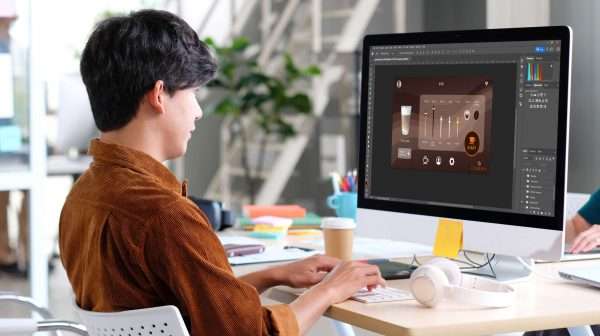 1. Design your GUI with your favorite graphics program
Candera's HMI tools are perfect for creating individual Graphical User Interfaces (GUI) in any industry. Simply use the graphics tool of your choice. Candera's AI-assisted Smart Importer will help you to automatically add function.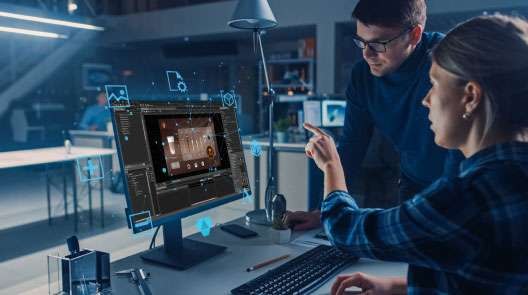 2. Bring your design to life
No programming skills necessary: Just create your HMI with Candera. From easy Drag & Drop to sophisticated safety functions, automated workflows, integrated state machines and advanced graphical effects – ideal for rapid prototyping.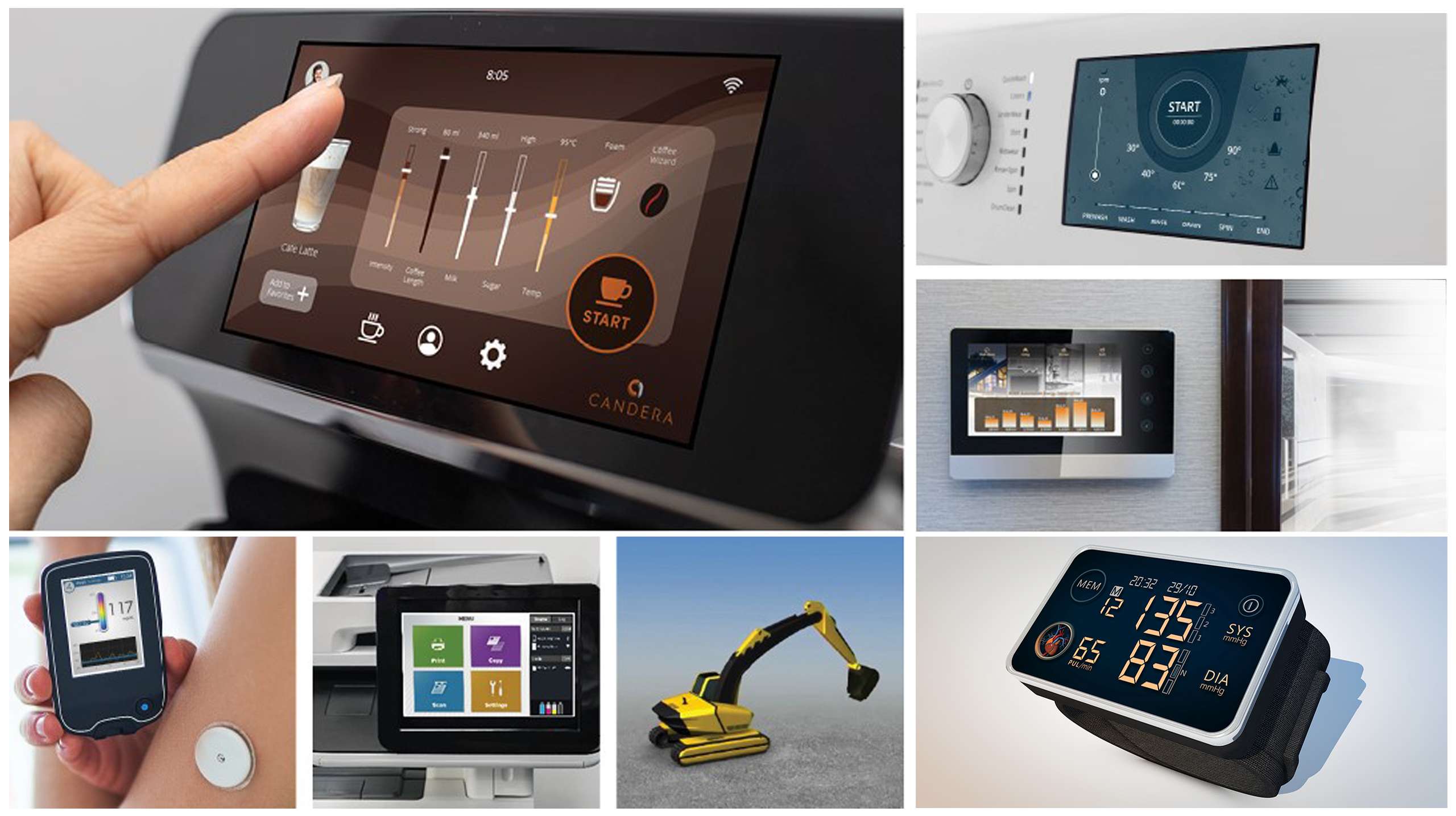 3. Easy integration on any embedded device
Candera supports a wide range of well-known platforms and software. It is easy to implement on any embedded device.
For a faster time to market.
Choose the perfect HMI tool for your project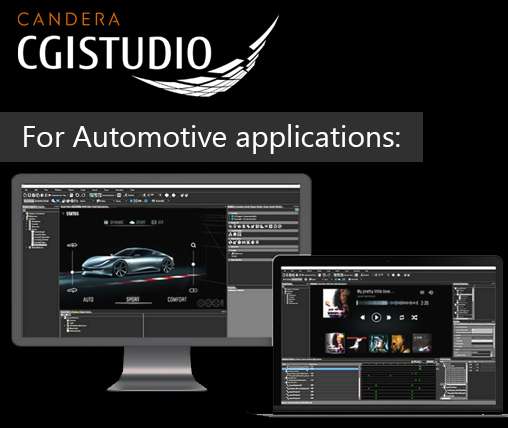 The
powerful design tool for your embedded HMI 
Ideal for high-end projects, e.g. complex automotive projects

Professional services: development & design, workshops, trainings, and customizations

Award-winning AI-assisted Smart Importer

high performance, in >65 mio cars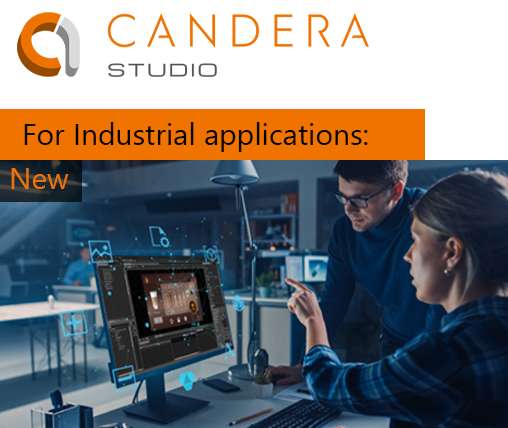 A whole new dimension of HMI creation
 Intuitive: No-code HMI software

Easy access: Faster on-boarding, multi-language documentation & tutorials

Open: From any input to any output

Fusion Editor: Intuitive visual composition of logic
For
Automotive
applications
Automotive HMI Tooling Environment
Candera's CGI Studio is a scalable and hardware independent HMI software and toolkit, which helps you to easily create complex, brilliant embedded UI solutions for the automotive area and beyond.
Discover its user-friendly interface, ready-to-use controls, the AI-assisted  Smart Importer, integrated state machines, and state-of-the-art 2D / 3D elements & animations.
To explore the latest features of CGI Studio visit CGI Studio 3.12.
For
Industrial
applications
Cutting-edge software for your HMI: Graphics, text, data binding & asset handling
With Candera Studio, creating your Human Machine Interface (HMI) becomes even easier. It is scalable, hardware independent, and highly adjustable: From your first idea to the final product. Your perfect tool kit to effortlessly make your User Interface (UI) for any purpose. We help you make your HMI come alive – fast and easy.

…use HMI and GUI solutions developed with CGI studio.


…providing automotive infotainment systems use  CGI Studio.

…in HMI tool creation and services makes Candera one of your top partners.

…are equipped with CGI Studio HMI applications.
People are the heart of our business. Therefore we have created a culture of openness, flexibility and respect, where people are valued for their ideas, their engagement and their personality. Become part of the Candera team, and check out our open positions, we are looking forward to you.
Solutions for high performers
Candera GmbH in Linz, Austria is a leading HMI tool provider and development partner for worldwide automotive and industrial customers. Candera supports its customers with the CGI Studio and Candera Studio tool environment as well as the provision of software services mainly in the areas of HMI development and embedded software. The Company was founded in 2000 in Linz and is a subsidiary of KAGA FEI Co., Ltd., based in Tokyo, Japan. Candera operates in a self-sufficient manner providing a product range developed entirely at the location in Linz, Austria. 
Latest News from Candera
Here you can check the latest news about Candera 
Home page
ultima modifica:
2017-03-10T12:35:04+01:00
da